Profile
RORS FINANCE PRIVATE LIMITED (RFPL) is a NBFC-MFI based in Srinivasapur taluk of Kolar district, Karnataka, South India. It is a company incorporated under Indian Companies Act of 1956 and has registration with Reserve Bank of India as Non-Depository Non-Banking Financial Company-Microfinance Institution.
Considering regulatory preferences and to opportunities to scale up in urban & semi-urban areas, Mr. P. Sathyanarayana Reddy preferred NBFC format and thus RORS Finance Private Limited company has been established. The promoters' team acquired a Bangalore-based NBFC called PACE Finance Private Limited during 2007. The Company was shifted to Srinivasapur and name was changed subsequently as RORS Finance Private Limited. The NBFC was categorized as NBFC-Microfinance Institution by Reserve Bank of India during October 2013. The Company was founded by Mr. P. Sathyanarayana Reddy who also promoted RORES MED TRUST (RMEDT) which is engaged in micro-finance business since 2005 to 2010.
In order to undertake microfinance on appropriate business lines, during 1st April 2010 the business of RMEDT is being transferred to RFPL
RFPL's focus is on urban and semi-urban poor and the target customers include economically active women involved in trading, production, petty business, skill and semi-skill activities, services and agri-allied livelihoods. As on 31st March 2015, RFPL had paid capital of INR 466 lakhs and authorized share capital of INR 850 lakhs. RFPL has 10 branches in 7 districts of Karnataka and Tamil Nadu. The company's plan is to reach one million low-income customers by 2020 with portfolio of INR 100 crores. RFPL provides a range of financial products and services to cover customers' needs. Company combines the hybrid model of JLG & individuals. The quantum of loans ranges from Rs 15,000 to Rs 100,000 with interest rate of 26% on a reducing balance basis and all other aspects as per the RBI new guidelines.
Board of Directors
RFPL has a board with diverse experience in banking, rural development & microfinance. The board meets once in a quarter to discuss progress, plan and take key decisions. Senior Management comes with long experience in microfinance and not-profit organizations.
Mr. P. Sathyanarayana Reddy(Managing Director)
Mr. P.Sathyanarayana Reddy (P.S.Reddy) worked with various institutions like AFPRO and MYRADA for over a period of 12 years at different positions in implementing various rural developmental programmes. Promoted an NGO called Re-Organisation of Rural Economy and Society (called RORES) during the year 1987 and implemented various developmental programmes. To initiative Micro financing to the rural and urban poor in a sustainable way promoted RORES Micro Entrepreneur Development Trust during March 2005. In the year August 2007, they have purchased a NBFC called PACE FINANCE PRIVATE LIMITED and transferred the micro finance operations of RORES MED Trust to this company with all legal formalities as on 1st April 2010. At present he is the Managing director for RORS Finance Private Limited..
Mrs. Revathi Reddy(Director)

Mrs. Revathi Reddy is a commerce graduate of Bangalore University. She worked with RORES NGO, RORES MED TRUST since 1987. She is heading administrative division in RFPL She is also promoted a proprietorship business called Sukhita (Napkins) to provide livelihood to 50 rural women in Gownipalli of Srinivasapur taluk. She is also active in spirulina nutrient and homeopathy medicines for animals.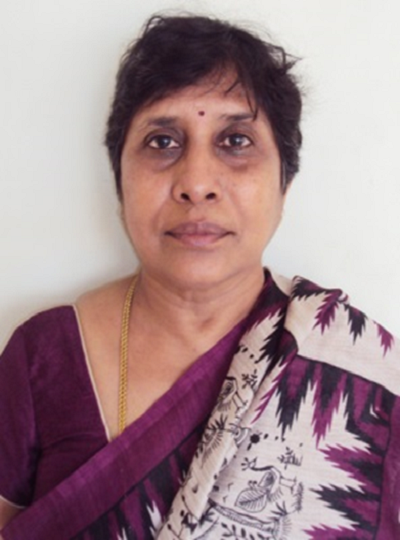 Mr. M Mohandas Kudva(Independent Director)
Mr. Mohandas Kudva (1949), graduates in Science and Law. He worked with Canara bank nearly 30 years. He headed different wings like credit & risk assessment and he retired as DGM, Canara bank.
Mr. V. Nagaraja(Additional Director)

Mr. V. Nagaraja Retd. CGM of Panjab National Bank is appointed as additional director of RORS Finance Private Limited since December 2015. He has immense experience in the following fields Risk Management - Credit risk and operational risk Credit policy Participation in credit decisions as member of the Credit Committee Foreign Exchange Merchant Banking Inspection and Audit Customer service Management of Regional Rural Banks Government business
Mr. Ramanathan(Advisor)
Mr. Ramanathan, post graduate of business management. Retired Chief General Manager of Micro Credit Innovations Department, National Bank for Agriculture and Rural Development [NABARD]. Presently board member of 8 Microfinance institutions. He is assisting RFPL in resource mobilization and fine tuning the systems.
Key Management Personnel
Mr. V. Srinivasulu
Mr. V. Srinivasulu has over 10 years of experience in rural development & natural resource management. Prior to joining RFPL, he worked with GRAMA SEVA SEMITHI & watershed development & World Bank assisted programme. Since 2005, he is heading the operations of microfinance and he is working to the institution since inception.
Mr. Shabbir Ali.A
Mr. Shabbir Ali has experience of two decades in managing accounts, fund management, audit administration and compliance; he is heading internal auditing of RFPL since 3 years and working to the institution since inception.
Mrs. Usha Rani
She is heading finance department since inception and she is looking after accounts supervision and compliances to different banks and audit needs.
Mr. Bhardwaj S. Reddy
Mr. Bhardwaj is a graduate in business management. He is having 5 years of microfinance experience with RFPL and he is in charge of accounting software and he also assisting the branches in day-today transactions and he is the son of the Managing Director.
Partnerships and Affiliations
Banking and Financial Institutions
Canara Bank
Union Bank Of India
State Bank Of India
Reliance Capital Limited
Reliance Commercial Finance
Karnataka State Financial Corporation
Small Industries Development Bank Of India
Axis Bank
Electronica Finance Limited
UCO BANK
Habitat Micro Build India
Insurance Partners
Life Insurance Corporation Of India
Kotak Life Insurance
Technology Partners
Craft Silicon
RIKO Technologies
Bharat Sanchar Nigam Limited
Bharti Airtel
Credit Bureau
Equifax Credit Information Services Private Limited
CRIF High Mark Credit Information Services
Credit Information Bureau (India) Limited
Experian Information Solutions
Audit/Legal Partners
V. Nagarajan & Co.
A. John Moris & Co.
Kuppa & Associate
Legal Monk Private Limited
Resource Partners
Association of Karnataka Microfinance Institutions
Sa-dhan